Funada Ryo, Professor of GIR, received "New Agriculture and Forestry Award"
Media & Awards

2020.12.15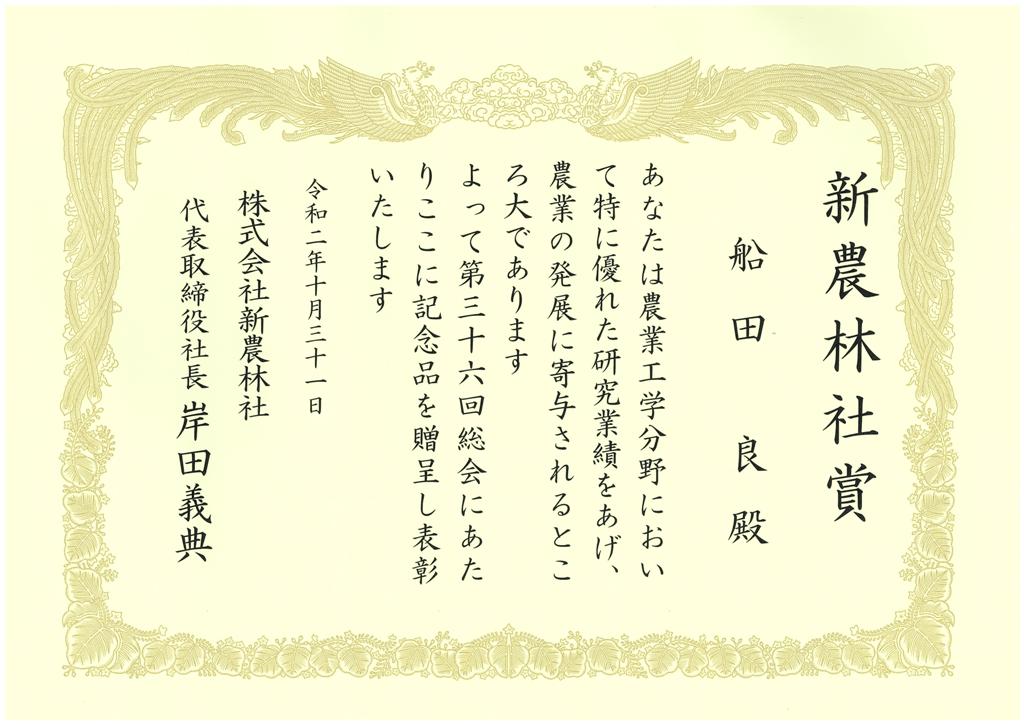 Funada Ryo, Professor of GIR, received "New Agriculture and Forestry Award" from Japan Association of International Commission of Agricultural and Biosystems Engineering (JAICABE) on October 31, 2020.
-Award
"New Agriculture and Forestry Award"
-Outline of the award
"Research on the formation control mechanism of woody biomass"
This award is given to those who made outstanding research achievements and contribution to the development of agriculture in the field of agricultural engineering.
-Research achievements
Woody biomass, such as woody parts produced by the cambium of trees, is a renewable resource/energy, and its utilization is important in the development of a recycling-oriented society and bioeconomy. These woody parts are also found where the carbon dioxide in the air which trees absorb through their leaves is converted into sugar by photosynthesis and which is further fixed as a cell wall component. Therefore, efficient utilization of woody parts will greatly contribute to reducing the increased carbon dioxide concentration in the air. With this in mind, this research uncovered the mechanism of formation control of woody biomass by adopting ecological engineering methods. This line of research will greatly contribute to predicting the changes in the production quantity and quality of woody biomass and creating highly functional trees.
Japan Association of International Commission of Agricultural and Biosystems Engineering (JAICABE)