Venture Gentiane, Professor of GIR, received "National Order of Merit" of French Republic
Media & Awards

2022.5.26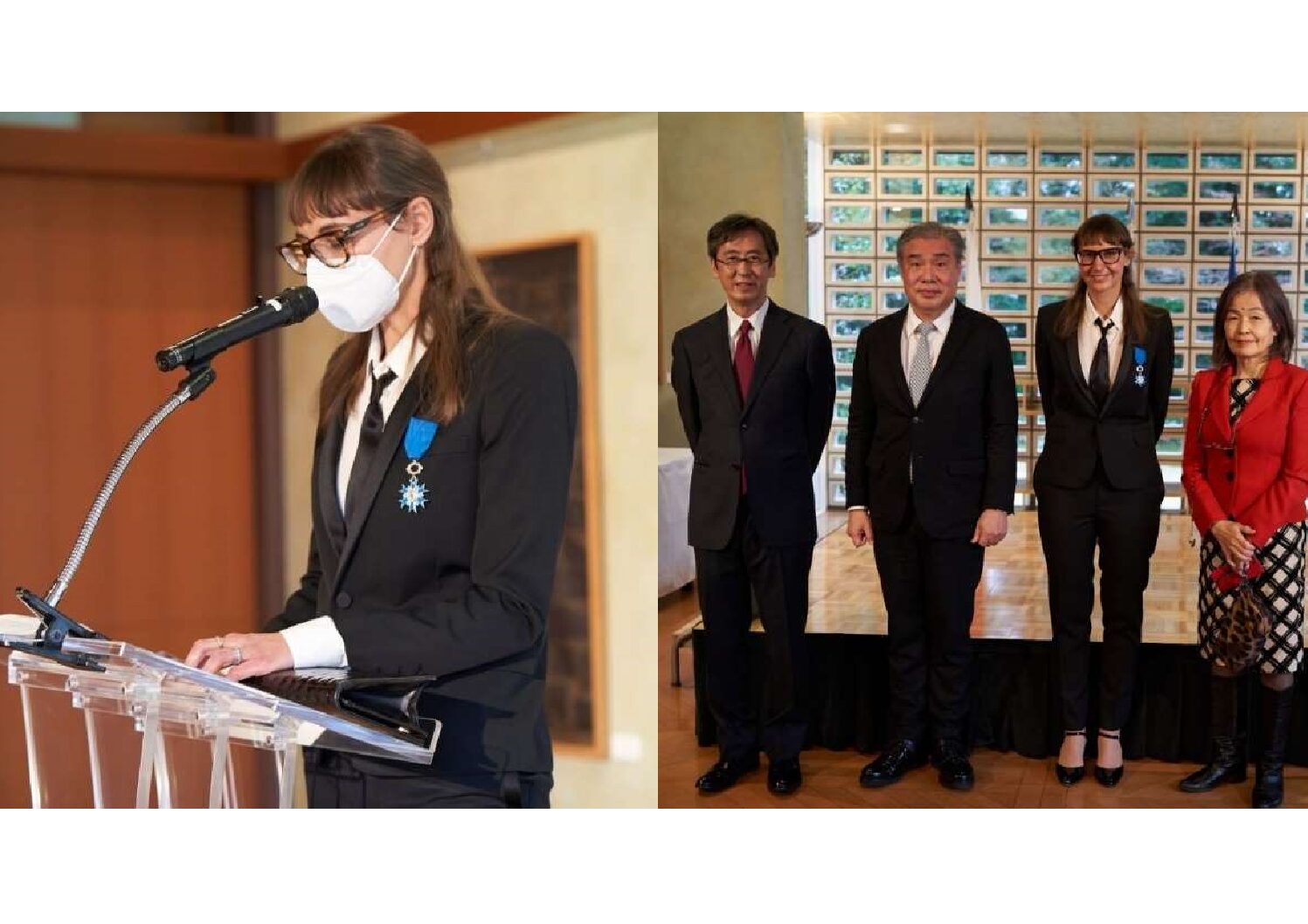 Venture Gentiane, Professor of GIR, was awarded "National Order of Merit Officer" of French Republic on March 18, 2022.
-Outline of the award
The National Order of Merit is a French order of merit established in December 3, 1963. The order is conferred by the President of French Republic, similar to the Legion of Honor. It is customary that the National Order of Merit is often conferred before the Legion of Honor. The blue ribbon is a remnant of the Order of the Holy Spirit, established by Henry III in the 16th century.
-Citation
In recognition of her contribution to strengthening the bilateral exchanges between France and Japan in the field of robotics.
-Links
Ambassadeur de France au Japon
https://jp.ambafrance.org/article17606
Venture Gentiane
https://en.tuat-global.jp/researcher/e-7060-2013/