Professor of GIR, Hiroyuki Sasahara, honored with "FA Foundation Paper Award"
Media & Awards

2019.12.17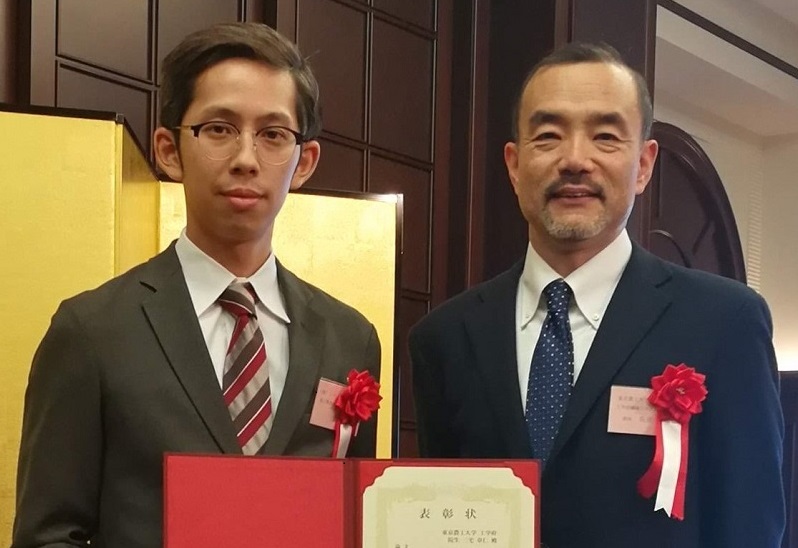 Hiroyuki Sasahara, Professor of GIR, honored with "FA Foundation Paper Award" from FA Foundation on December 13, 2019.
■Award:
FA Foundation Paper Award
■Outline of the award:
Winning Theme
"Chip Control in Turning with Synchronization of Spindle Rotation and Feed Motion Vibration, Precision Engineering, 53 (2018) pp.38-45."
Dr. Sasahara developed Low Frequency Vibration-cutting (LFV) which can synchronously control the spindle rotation and feed
motion vibration, composed of a combination of the two vibration axes, the X axis and the Y axis. LFV solved the problems of
long chips entanglement in both tools and machines, scratches on the product surface caused by chips. Also, it was revealed
that the specific cutting force of LFV was decreased compared with that of conventional cutting at the same feed rate.
Outline:
The award is given to an individual, such as researcher in university or research institute, researcher and engineer in
company, whose paper has great originality and high industrial value. The award is to encourage research and development of
factory automation (FA), industrial robot and its related technology, and human development in such areas.
from left to right: Prof. Dr. Sasahara, Mr. Miyake (graduate student)