[LIFE SCIENCE] Tanaka Team
Development of AI Technologies for Biomedical Informatics and Its Applications
Team Head

Toshihisa Tanaka
| | |
| --- | --- |
| Affiliation | Institute of Engineering |
| Division / Department | Division of Advanced Electrical and Electronics Engineering |
| Position | Professor |
| URL | http://tanaka.sip.tuat.ac.jp/ |
Foreign Researcher(s)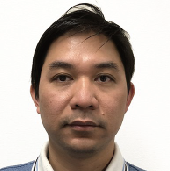 Anh-Huy Phan 
| | |
| --- | --- |
| Affiliation | Skolkovo Institute of Science and Technology (Russia) |
| Division / Department | Center for Computational and Data-Intensive Science and Engineering |
| Position | Assistant Professor |
| URL | https://faculty.skoltech.ru/people/anhhuyphan |
Members
Toshiyuki Kondo (Institute of Engineering / Professor), Akinobu Shimizu (Institute of Engineering / Professor), Yuichi Tanaka (Institute of Engineering / Associate Professor), Katsuhide Fujita (Institute of Engineering / Associate Professor), Ken Takiyama ((Institute of Engineering / Associate Professor), Islam MD Rabiul (Institute of Global Innovation / Assistant Professor)
Overview
Recent advances of AI have been mainly developed based on machine learning technologies that extract features and knowledge from a large amount of data. However, in many cases, it is difficult to collect big data (aka small data), so current AI technologies have a limitation for discovering knowledge from data. In particular, biosignals and bioinformation, such as electroencephalogram (EEG) and functional MRI, has difficulty in collecting data.
This research team attacks the limitation of the small data problem by establishing signal processing techniques that can exploit biosignals to develop "biosignal AI." Moreover, based on these technologies, we aim to bring a big progress on neurorehabilitation and human—computer interfaces. TUAT has active researchers in this field, so we promote an international collaboration to achieve this goal.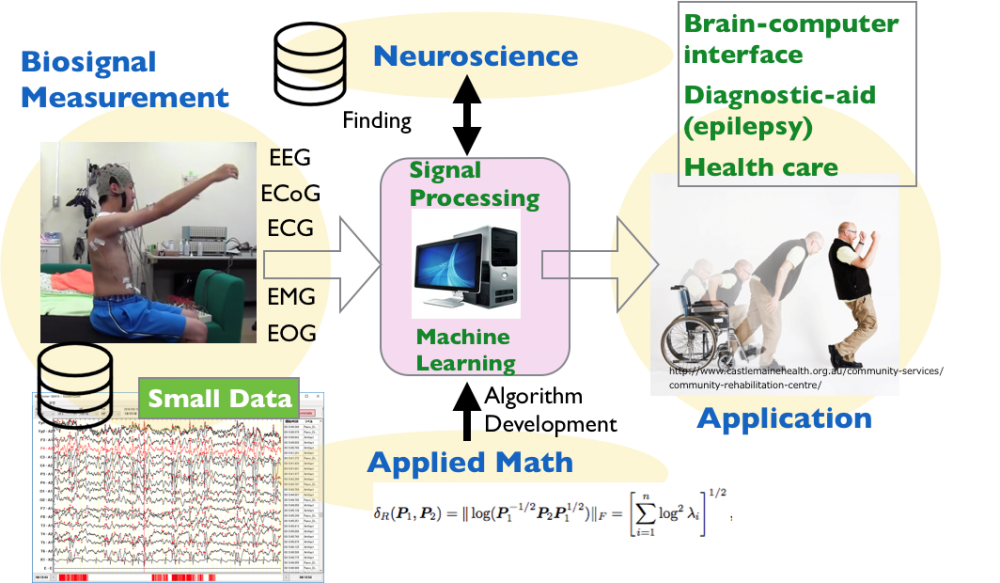 Approaches
We aim to establish novel technologies based on recently developed advanced signal processing and AI technologies. By applying "signal processing + AI," we try to efficiently extract useful information from biosignals and to develop sophisticated neurorehabilitation techniques, medical diagnosis-aid, and brain-machine interfaces.
Plan
This team leads AI research in TUAT. To this end, the team has two sub-groups, including a group for biosignal processing and another group for bio-applications. We also collaborate with RIKEN AIP (advanced intelligence project) center. We invite two adjunct distinguished professors, Dr. A. Cichoski and Dr, A. Ortega. Dr. Cichocki is a pioneer of blind source separation and brain-computer interfaces. Dr. Ortega is a pioneer of wavelets and graph signal processing.
COPYRIGHT 2019 ©TOKYO UNIVERSITY OF AGRICULTURE AND TECHNOLOGY., ALL RIGHTS RESERVED.