[FOOD] Umebayashi Team
Development of reliable and secure information and communications infrastructure for Network Robot
Team Head
Foreign Researcher(s)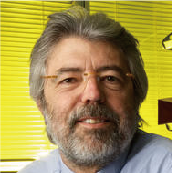 Giulio Sandini
| | |
| --- | --- |
| Affiliation | Istituto Italiano di Tecnologia (Italy) |
| Division / Department | Center for Human Technologies Robotics, Brain and Cognitive Sciences Unit |
| Position | Founding Director |
| URL | https://www.iit.it/people/giulio-sandini |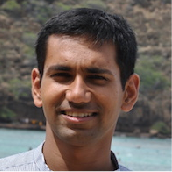 Himanshu Tyagi
| | |
| --- | --- |
| Affiliation | Indian Institute of Science (India) |
| Division / Department | Department of Electrical Communication Engineering |
| Position | Assistant Professor |
| URL | https://ece.iisc.ac.in/~htyagi/ |
Members
Ikuo Mizuuchi(Institute of Engineering / Associate Professor), Shun Watanabe (Institute of Engineering / Associate Professor)
Overview
In the future IoT society, cooperation among several and diverse robots can provide an invention and added value and it can solve a significant issue in a world. It requires a technology base for the real-time network robot control. Specifically, in a certain situation, such as agriculture, home, factory, office, commercial architecture, disaster, secure and low latency wireless network based real-time robot control with big-data and artificial intelligence (AI) is required.
In this research project, we focus on three technologies: wireless communication for multiple low latency communications, security for a secure communication, and robotics for multiple robot control. The cooperation among different research fields can not only enhance a progress of the research project, but also create a new compositive research filed.



Approaches
We focus on a real-time multiple robot control in a plant facility. The purpose of this research project is to develop key technologies in different research fields to achieve "real time network robot control". We will investigate how investigate and design the target technologies by considering the different key technologies to provide a synergetic effect among the different key technologies. For achieving the synergetic effect, we also use big data and AI technologies to enhance the synergetic effect.
We will focus on not only analytical investigations, but also real demonstration of the real-time multiple robot control in a plant facility to show an advantage of this research project. We will also investigate how to collaborate among the different research fields to maximize the synergetic effect.



Plan
For tackling the research project, we set three research teams: wireless communication team (Dr. K. Umebayashi, Dr. Antti Tolli, and Dr. Janne Lehtomaki), security team (Dr. Shun Watanabe, and Dr. Himanshu Tyagi), and robot team (Dr. Ikuo Mizuuchi, and Dr. Guilio Sandini).

Apr/2019 – Mar/2020
We will have a skype meeting to discuss about the research approach for the project. Based on the approach, we individually work on the research topic in each research team. In autumn, we will have a workshop with the members. In the workshop, we will invite the other research members. The security team is going to work on a text book writing.

Apr/2020 – Mar/2021
For the analytical and computer simulation based investigation, we will have a skype meeting in April. We will carefully discuss how to implement the techniques to the simulator. In addition, we will prepare a prototype for a real demonstration of network robot control.
For sharing the information and progress, we will have a workshop in autumn, again.

Apr/2021 – Mar/2022
We will have a real demonstration for network robot control. For the real demonstration, we will design the system and several investigations for the implementation. Finally, based on the final real demonstration, we will show the achievements of this project.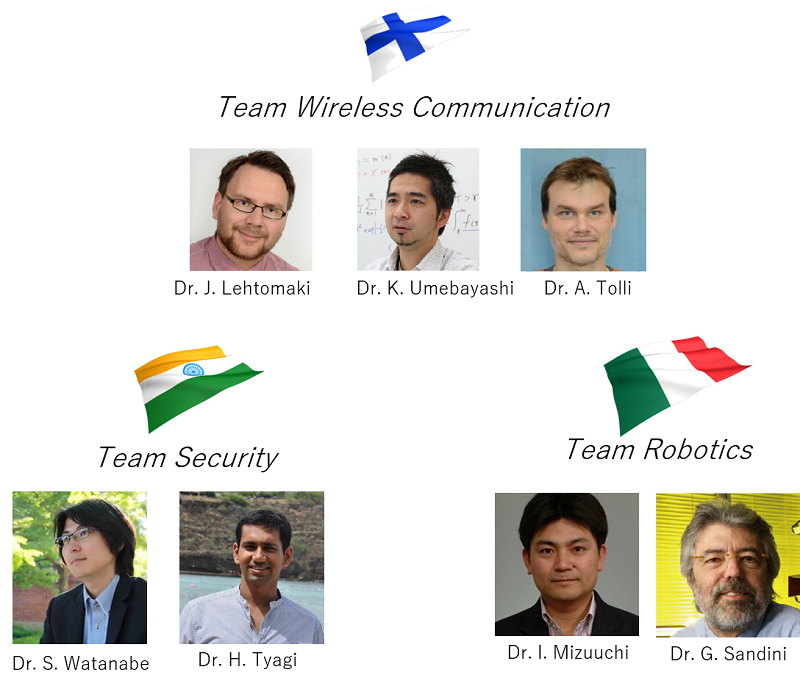 COPYRIGHT 2019 ©TOKYO UNIVERSITY OF AGRICULTURE AND TECHNOLOGY., ALL RIGHTS RESERVED.