[FOOD] Watanabe Team
Investigation of wildlife to evaluate effects of microplastics contamination on global ecosystem
Team Head
Foreign Researcher(s)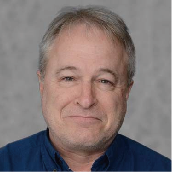 John Godwin
| | |
| --- | --- |
| Affiliation | North Carolina State University (U.S.A.) |
| Division / Department | Department of Biological Sciences |
| Position | Professor |
| URL | https://godwin.wordpress.ncsu.edu |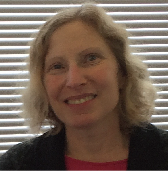 Andrea C. Gore  
| | |
| --- | --- |
| Affiliation | The University of Texas (U.S.A.) |
| Division / Department | Division of Pharmacology and Toxicology |
| Position | Professor |
| URL | https://sites.utexas.edu/gore/ |
Members
Hideshige Takada (Institute of Agriculture / Professor), Kaoruko Mizukawa (Institute of Agriculture /Associate Professor), Tetsuya Furuya (Institute of Agriculture / Associate Professor), Izumi Watanabe ((Institute of Global Innovation/ Professor)
Overview
The influx of micro plastic to the ocean is increasing, and if we do not take measures for it, our future threats to ecosystems may emerge. In this study, the possibility of being affected by plastic waste will be investigated in the aspects of endocrinology, toxicology, and immunology for mammals such as dolphins, birds such as gulls, reptiles such as sea turtles, etc. We invite researchers on marine plastics and micro plastics from all over the world for establishing a research base for the study of micro plastic contamination effects on the ecosystems based on their impacts on the wildlife.



Approaches
The purpose of our team is to form a research base that accelerates global micro plastic contamination research by conducting direct information exchange and opinion exchange on marine plastic and micro plastic contamination with leading researchers. Previous studies have shown that various wildlife animals are affected by marine plastic contamination. By promoting information and opinion exchange activities with visiting researchers, we will carry out experiments and observations that are key to consider the microplastic ecosystem's impact. The effects of harmful chemicals contained in and adsorbed on plastics and plastics are evaluated by experiments, and based on the survey on the status of contamination of microplastics with marine organisms, marine animals, sea birds, sea turtles, fish, etc. We analyze what kind of influence it has on marine organisms from the viewpoint of endocrinology, immunology and toxicology under the concept of One Health, One World.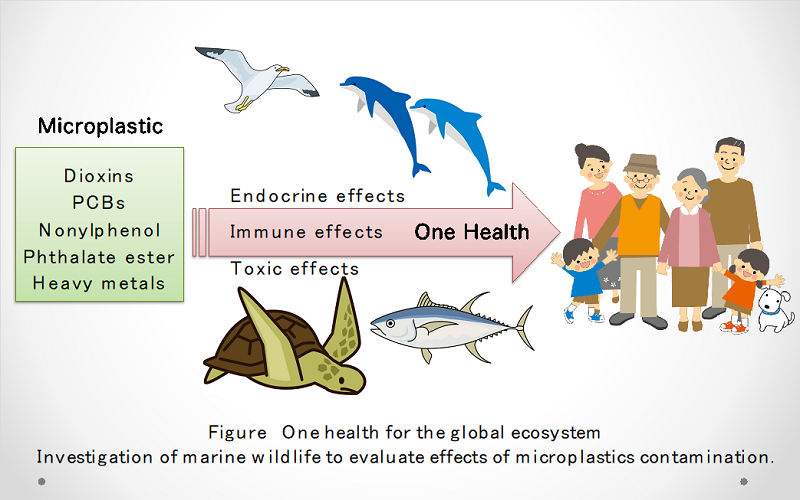 Plan
In this research, we will invite the world's leading experts from the fields of animal behavior sciences, marine biology and endocrinology, and conduct joint researches about marine plastic pollution based on each approach, and write international co-authored papers. Focusing on the most sensitive and serious effects of plastic intake on the endocrine system, we form a network of researchers with Dr. David Crews, Andrea Gore and John Godwin. The stay of three foreign researchers is expected to increase the number of internationally coauthored papers. Furthermore, these three are the key persons in the current world of pollution research on animals, and their visit to Tokyo University of Agriculture and Technology accelerate to set up a global center for marine plastic research. On the analysis of pollution situation of current marine life, Dr. Takada and Dr. Mizukawa analyze chemical substances adsorbed to marine plastics using a gas chromatograph mass spectrometer. Dr. Izumi Watanabe analyzes the contamination of heavy metals attached to marine plastics.
Dr. Gen Watanabe built a biological effect analysis model using the quail, which is a model animal for endocrine disruption analysis in the OECD test Guidelines for Ecotoxicological Testing of Chemicals, and analyze the biological effects of pollutants. In particular, it focuses on estrogen action and antiandrogen action. We will evaluate the results with Dr. Godwin, Dr. Gore, and Dr. Crews, and publish as international co-authored papers. Using samples from marine organisms, Dr. Furuya investigate the status of infectious diseases and analyzes its correlation with marine plastic contamination.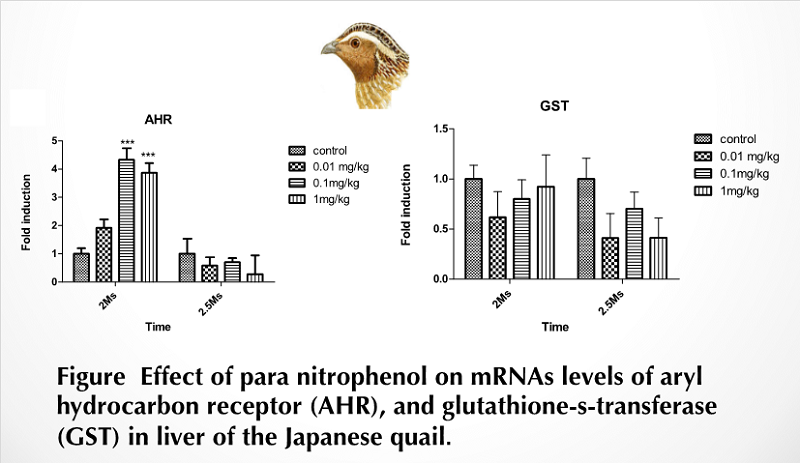 COPYRIGHT 2019 ©TOKYO UNIVERSITY OF AGRICULTURE AND TECHNOLOGY., ALL RIGHTS RESERVED.